Sagem Myc5 2V Phone
The Sagem Myc5 2V mobile phone is well not ground breaking in the world of technology but it does its job it is supposed to do, it has some multimedia features that well most other phones have but the features seem to work not that bad at all. This is a flip phone that comes in 3 different colours such as black, blue and pink (seems to be getting everywhere that ghastly pink but hey ladies like it so who am I to moan.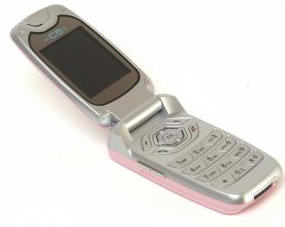 This phone is relatively plain and can be boring if you like all the technical gizmo's, it has a nice size internal screen and also a VGA camera which well is only 0.3 megapixels, the phone is made from a quality plastic that is quite durable but hey please don't try a hammer on it.
The plastic does mean thou that when handling it does make crackling sounds due to being plastic, all in all a phone for the people who want cheap and reasonable.
Sagem Myc5 2V Features/Specs —
– 82 x 43 x 22.5mm
– Weighs 85 grams
– Colours Available — Black, Pink & Blue
– MMS, SMS Messaging
– GPRS
– MIDI, AMR, WAV, MP3, & AAC
– 3GP Supported Video File
– WBMP, PNG, JPG, GIF, BMP Supported Picture
– 0.3 MP Camera with video captures and 4 x digital zoom
– 5-way Navigation
– Talk time of up to 180 minutes
– Standby time of up to 240 hours
– MP3 Player
– Predictive Text
– Java
– Calculator, Calendar, Currency Convertrr, Phone Book, To-Do-List, Alarm Clock, Organizer and Games
– Picture Viewer
– Video Player
– Modem
– Vibrate Alert