The Slim & Sleek Affordable Motorola W210
This is the slim & sleek and very affordable mobile phone from Motorola called the W210 which is of a very nice design indeed, this mobile phone does not come packed with amazing features but that is the whole idea. Motorola want to give you an ultra affordable handset that does what it is supposed to so yes it is back to the basics and of which does not break the bank.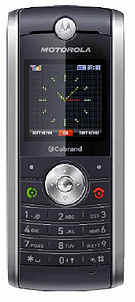 This low end entry level mobile phone is small and very light and even easier to use even your grandma can use it, so what does it come with? — Well for starters it has a CTSN display with 128 x 128 pixel resolution, 32 polyphonic sounds, 500 name phonebook and speakerphone and the good thing is it weighs a mere 75 grams.
Motorola W210 Specifications —
– 108mm x 44mm x 25mm
– 75 grams
– Up to 210 hours standby time
– 500-entry phonebook
– 32-chord polyphonic ringtones
– Speakerphone

– FM radio
– 128 x 128-pixel CSTN display
– CDMA 800MHz
– Lantern illumination lights
– Available language packs
– 5 way navigation keys
– SMS messaging
– Calculator
– Alarm clock
– Screensavers
– Games
– Wallpaper
– Stopwatch
– Datebook
– iTap user dictionaries