The Chocolate LG VX8500 from Verizon
Yes I know that this is a UK site but we like to cover phones for everyone which is what we do and that is we play fair. So welcome to all from the USA we would like to show and chat about the new Chocolate LG VX8500, yes LG and Verizon Wireless have joined together in matrimony and given you the all sexy LG VX8500 Chocolate mobile phone for the US.
This is a sexy slider handset that will get the body tingling and why because just take a look at the pictures now you have to agree that this mobile phone sorry Cellphone we should be saying looks the business.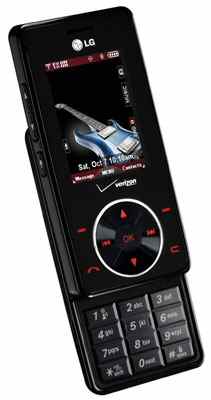 You get a big QVGA resolution 262k colour TFT display screen which does disappear into a nice clear mirror finish when phone is not in use, the buttons are invisible as well until you start using the functions and when you are using the buttons they are touch sensitive navigation controls which basically works with the heat of your fingertips. You also get a 1.3 megapixel camera which is not on show when the slider phone is closed but comes into action when you slide it open.
It sports a microSD memory card slot, you have WMA and MP3 player which is superb for listening to your music oh yes you can listen to music playback in both WMA and MP3, Bluetooth is another feature plus you have stereo headset support and voice recognition.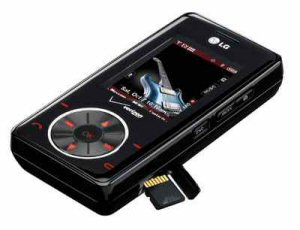 The Chocolate LG VX8500 from Verizon is 96.5 x 47.7 x 17.5mm in size and weighs 100g.
Take a look below if you love Chocolate —
– Play.com
– Carphone Warehouse (Monthly Contracts)