Nokia 9300i Bundle Phone Deal
The Nokia 9300i is the predecessor to the Nokia 9300 and yes this one is a little different to the normal 9300 and now they have put an "i" at the end, so does this make any difference at all. Well the Nokia 9300i does have a real and better QWERTY keyboard that works pretty well indeed and the only real difference I can see between the 9300 and the 9300i is that the 9300i has Wi-Fi I might be mistaken but I am not normally mistaken.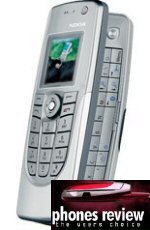 This model will work in USA because it is Triband and it also has WAP, Bluetooth, Music Player, FM Radio and Voice calling you know all the normal stuff a phone is supposed to have but nether the less still a very good phone.
The thing about this model and as said above is that it has Wi-Fi which means you can connect wirelessly to Broadband and even you're PC which is cool. So please tell me is this phone classed as a communicator or Smart Phone we will let you be the judge of that.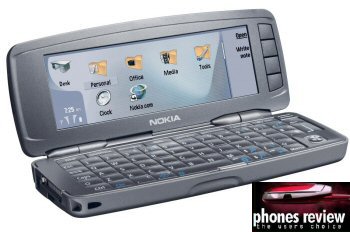 Phones Review Overall View — I would have to say after using this phone I found it to be pretty good and it does do a lot and I do prefer this model to its predecessor and I would recommend buying one.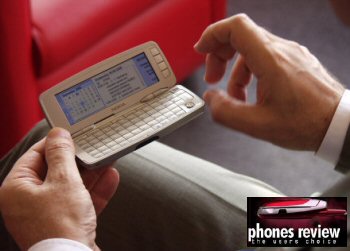 If you are interest in the Nokia 9300i The Carphone Warehouse are offering a bundle deal on the O2 network, read details below —
FREE Nokia 9300i phone – O2 £50 + £10 Data Bundle 18 Months with 1800 minutes and 100 texts a month anytime to any network – £60 a month with 18 month contract — Automatic savings on all international calls plus 100KB inclusive Active or i-mode and 1 months free insurance. VIEW DEAL HERE