Sony Ericsson Z310i Good or Just Plain Poo
The Sony Ericsson Z310i that will be on our UK market soon in 2007 will either turn you on or turn you off, I mean for example will the 0.3 megapixel camera do for you because for me it does not but then it throws Bluetooth in which is good then it has PC synchronization which is getting better. Can it get better or worse?
This flip phone or clamshell as some call it has an email client which is ok and the looks are and got to admit very nice, the cute and sexy glossy finish that comes in a few colours like black and or pink for example and more.
You can browse the web, this phone is basically your every day phone like we have seen all so many times before, the only difference I see is that you can set the integrated backlights that are programmable for both night or day modes and there are light effects for different caller id (you just link a colour to the contact on your phone. Now that is cool.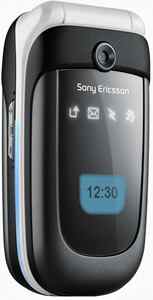 If you love Sony Ericsson then you will love the deals shown below —
– Carphone Warehouse (monthly)
– Carphone Warehouse (Pay as you Go)
What are your views on the Sony Ericsson Z310i?