Officially Announced The New Asus P735 Smartphone
Yes it has just been officially announced that the Asus P735 smartphone will be on the market soon, the Asus P735 mobile phone will work on UMTS WCDMA at 2100 MHz with 384 kbps UL/DL, GSM 900/1800/1900Mhz but the only down fall is that it will not have GPS or HSDPA shame but there you go you cannot have everything.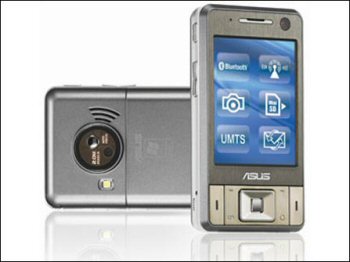 It is full of nice little features thou for example you can do video calls plus it has full multimedia playback mode and a business card reader, it also has a dual camera plus it features a very good meeting planner.
You will be able to control PowerPoint presentations from your PC using Bluetooth technology, the camera is of 2 megapixels and with auto focus which is standard really but hey this phone is more for business users.
The TFT LCD display is 2.8 inches QVGA 240×320 pixels resolution and MMS/SMS messaging can be done. The size of the Asus P735 is 109x59x19mm and weighs 143 grams.