Just Announced for Availability The LG KH1300 Mobile
The new LG KH1300 mobile phone has just been announced for availability in Korea, the LG-KH1300 is their latest phone at KTF and this phone is quite sexy really with its nice sleek look and design plus being HSDPA compatible this makes this a sought after mobile.
The LG KH1300 as said is HSDPA compatible and up to 3.6Mbps transfer rates well in easy terms transfers can take as little as 7 seconds to transfer MP3 files for example which is very good, it has an MP3 player and a 1.3 megapixel camera (nothing exciting there thou).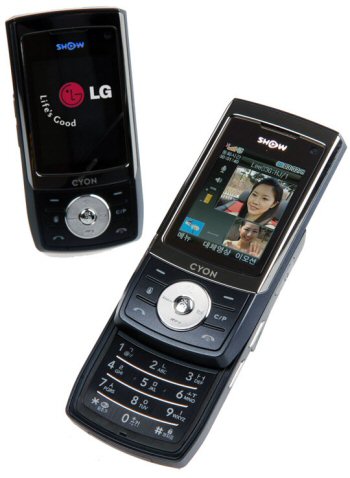 Will be available very soon with a cost of about 327 Euros.