New & Announced the Sony Ericsson W660 Walkman Phone
Sony Ericsson have just announced a new mobile phone for their Walkman series, the new Sony Ericsson W660 will surely be a favored mobile phone of choice for those who love the Walkman series and for those who love listening to music. The new W660 features the latest TrackID software which enables the phones user to identify tracks by recording a piece of music by tagging clips and by using the microphone.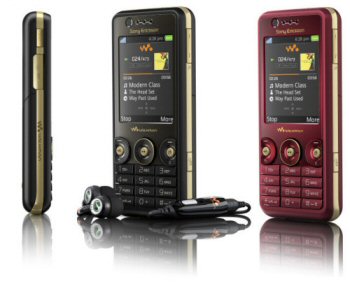 The Sony Ericsson W660 Walkman Phone features a 512 MB memory micro stick which will store up to 470 tracks, plus it also features the ever so popular RSS reader, 2 megapixel camera with picture blogging. The Sony Ericsson W660 will be available in the UK around summer 2007. Full specs below.
Why not check out all the latest deals on Sony Ericsson Mobile Phones –
– The Carphone Warehouse (Monthly Contract Deals)
– The Carphone Warehouse (Pay As You Go Deals)