Apple iPhone may be up Against Meizu M8
The Apple iPhone could have a real good contender here, oh boy here we go again, Jack Wong who is CEO for Meizu and Young Su who is the designer have just revealed that the new Meizu M8 which is apparently the new iPhone killer. It looks like North America and Europe will see this pretty soon as well.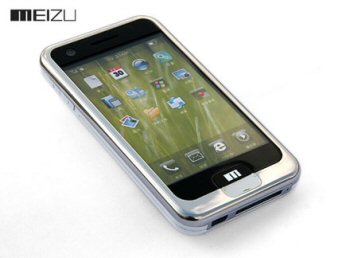 We do not know the specific date or price but you will soon enough, The Meizu M8 or shall we say the miniOne which is the real name will have the mobile phone part taken off this one we are afraid, so basically it will only be a audio/video player, it will have 4GB or an 8GB types.
We nearly got excited about this one, bet you did too. Come on stripping the mobile phone capabilities.