Motorola W375 Compact Stylish Mobile Phone
The Motorola W375 is a stunning and stylish looking mobile phone and some of the features are pretty cool, there are some flaws with this phone but hey the style counteracts that. The flip designed phone has a built in digital camera (VGA only) and an FM
stereo, MP3 and polyphonic ring tones and also has a mobile internet browser.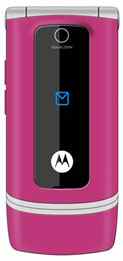 The talk time is around 450 minutes and standby time of 250 hours; look below at some of the other specifications —
More Motorola W375 Specifications —
– 3 Built-in Games
– Tri-Band
– Hands free Speakerphone
– 99 x 45 x 18.6 mm – 88 grams
– Vibration
– miniUSB, WAP 2.0/xHTML, 1.5 MB shared memory
– SMS, EMS & MMS messaging
– – FM radio – iTap (T9) — Organizer — Calculator – Built-in hands free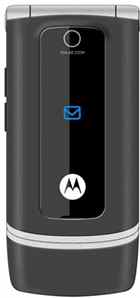 Phones Review Good Points — Really nice looking compact mobile phone that has fashion and style written all over it, also the prices for these Motorola W375 mobile phones are very cheap indeed and well worth the buy.
Phones Review Bad Points — There is NO Bluetooth, NO card slot, NO GPRS, NO 3G or WLAN or Infrared port Or EDGE plus there is NO HSCSD. But other than these bad points the Motorola W375 is a very good functional mobile handset.
Below are some great offers from –
MOTOROLA W375 BLACK — The Link
– T-MOBILE PAY AS YOU GO MOBILE PHONE — Only £49.99
– VIRGIN MOBILE PAY AS YOU GO MOBILE PHONE — Only £42.99
MOTOROLA W375 Pink — The Link
– T-MOBILE PAY AS YOU GO MOBILE PHONE – £44.99

If you own a Motorola W375 or you know someone that has, please do let us know what the phone is like? Thankyou so much.