Sony Ericsson PSP Phone: They solve the game controls on phones
Sony Ericsson seems to have solved the main question people always ask when it comes to gaming on mobile phones, the answer: make a Sony Ericsson PSP mobile phone with PSP control buttons. Sony already makes some amazing gaming consoles and they do mobile phones as well, so why not combine the awesome Sony PSP and mobile phone into one package.
PSP themed gaming enabled mobile phone handset is the way forward, below you can see the Sony Ericsson PSP mobile phone Patent Filing below. The PSP gaming phone has a swivel screen which moves/rotates 90 degrees and has similar controls of the PSP, we have heard apparently Nokia are about to launch a new N-Gage mobile, but if this new Sony Ericsson mobile PSP phone comes to the stores it will win hands down. Do you agree?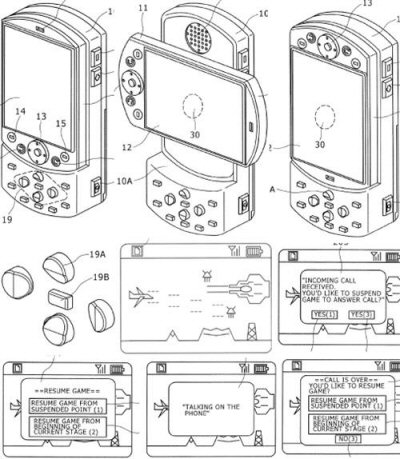 Source — Unwired View