Sophia Mobile's nani PDA GPS WiFi phone: Am I the one for you
The Sophia Mobile's nani seems to me that it could be a good seller; the nani is a PDA phone with many features that makes this a sexy little number such as GPS & WiFi and that is just the start of it.
The Nani or nani call it what you may boasts plenty of specs to keep you happy, the Sophia Mobile's PDA phone runs on Windows CE 6 and boasts specs like 600MHz processor, USB connectivity, DivX, XviD, WMA, WAV, and OGG formats, 4.3 inch 800 x 400 resolution display, microSD expansion slot, an image viewer plus MPEG1/2/3/4 and so on, support for PHS (W-SIM) in Japan.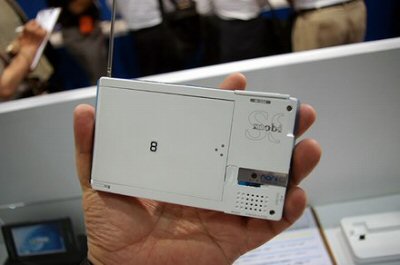 Owners of this sexy little Sophia Mobile's nani PDA please send us one and we will give this a full hand on review for our readers. Check out the video and more pictures below of the brilliant Sophia Mobile's nani PDA GPS WiFi phone.