Approved By FCC: Version Of Nokia N95 for United States
The Nokia N95 may not make it as big as the Apple iPhone, but many in the United States will be happy to know that the Nokia N95 has just had a U.S. version approved by the FCC.
The third version of the Nokia N95 multimedia phone includes dual-band WCDMA 850/1900 and quad-band GSM/EDGE for use in the U.S.
Most of the features from the European version will be carried over to the States version; these include a 5 Megapixel camera, GPS, stereo Bluetooth, 802.11b/g Wi-Fi, a microSD slot for media storage and the Symbian S60 platform.
Currently none of the versions are being offered by any U.S. carrier (officially anyway), but apparently the 3rd version will work on AT&T's 3G network.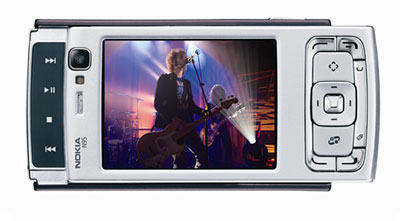 At the moment we do not know what the price will be, but check back soon for an update.