The Motorola MOTOROKR E7 phone: Or is it?
Now we could all sit here wondering if this is really a rumour or not about this mobile phone being the Motorola MOTOROKR E7 phone, could it really be true or is it a picture been edited in Photoshop, we will have to wait and see my friends.
The source link below clearly shows it is the phone we all want it to be but we have to stay sceptical until we get the full news about this baby, if it is true then I am personally excited as the specifications seem impressive enough to excite. Now this could be much better than the E6, in fact I will change that statement "IT WILL BE MUCH BETTER THAN THE E6".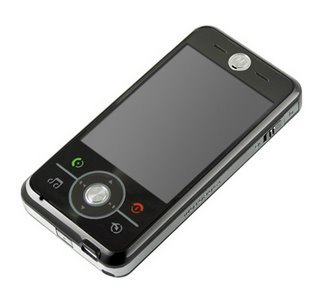 5 MP camera, VGA touch screen, oh yeah xenon flash plus, Wi-Fi and GPS all integrated and 2GB of built in storage and even HSDPA. You get the idea yes? Once we get more news on the all new Motorola MOTOROKR E7 we will have to just sit back patiently and keep our fingers crossed that we get to see it in reality.
The Motorola MOTOROKR E7 phone: Or is it?
Source