GUI iPhone unlock software soon to be released: First free, open
Oh we all have to bow to HaRRo who is from the iPhone Dev Team, there was the first release of the free, open Apple iPhone SIM unlock software but hey that is not enough and he has now got an early BETA version of the stunning graphical 1 click iPhone based software in the oven. First free, open GUI iPhone unlock software is a great achievement.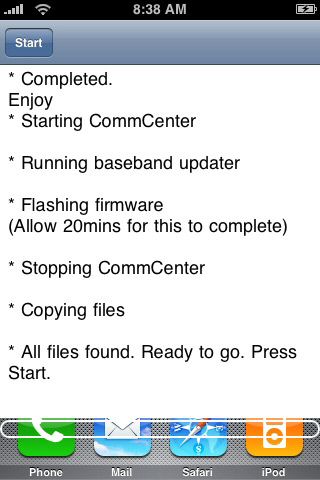 We here at Phones Review have not tested it ourselves so you will have to let us know about it, but apparently it is not all that ready for release but it is a fully functional 1 click unlock solution. It is not that much different to the IPSF's paid unlock software.
You will still have to get the application onto the iPhone and yes go through the faux-activation process with your SIM; we love it when you get one step closer in automating the process of quickly and easily unlocking your phone.
HaRRo tell us more baby.