IMOBILE Flying C1000 phone watch: Phones Review wants one
We love the new IMOBILE Flying C1000 phone watch which to tell you the truth we would love to get our hands on one so we can give this gadget a full on hands review, if IMOBILE are reading this post which no doubt you are please do send us one of these devices. The IMOBILE Flying C1000 phone watch which has get this you will be amazed, GSM, PDA with stylus and much more.
This is an amazing phone watch which must say is the nuts and really do like this one very much, in fact I cannot conceal how much I want one for Phones review to review, it has a touchscreen plus other specs include 60MB of RAM, Bluetooth support, mini USB port and video/audio player, looking at the picture thou I am not too sure if it has a camera.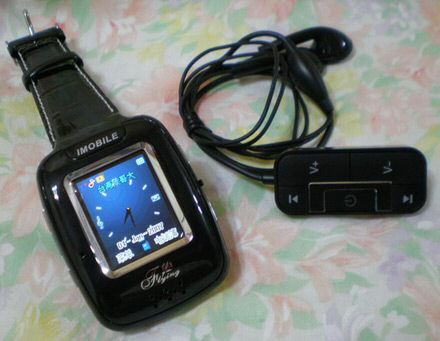 It is I think 2G and 3G ready as well, there is no word on the price or when it will be available but will keep you updated.
REMINDER — PLEASE IMOBILE SEND US THE Flying C1000 phone watch SO WE CAN GIVE A FULL HANDS ON REVIEW. Our readers will really appreciate this without a doubt.
Source — Phone Daily