Warning Worlds most dangerous phone: Motorola RAZR 2 kills Mercedes in Russia
We have a warning to announce that all should listen too carefully, there has been news of a killer mobile phone on the rampage that is looking for Mercedes cars in Russia, we are prompting all the with this make of car to steer clear of all Motorola RAZR 2 phones.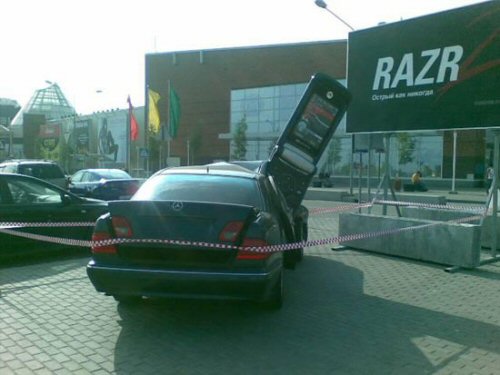 Ok so the above is a joke but damn look at the pictures, the Motorola RAZR 2 mobile phone kills a Mercedes in Russia, there is not much for me too say here other than look at the pictures.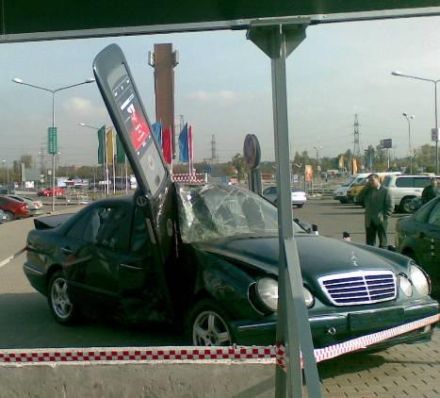 PLEASE DO send in your comments, what we really want is for you to add a caption for the pictures.