Samsung Juke U470 phone: Will be sold by Verizon in 2008
The Samsung SCH-U470 or just plain U470 has been called by everyone the Samsung Juke and of which is a slim lightweights mobile phone that has class, the phone which has a switchblade casing will be sold by Verizon in 2008 and hopefully the first half.
This is the first mobile phone from Samsung that falls under the category of music phones, we have already had the LG Chocolate which was a success at first but then after a period of time people began to hate it, will this happen with the Samsung Juke, we will have to wait and see.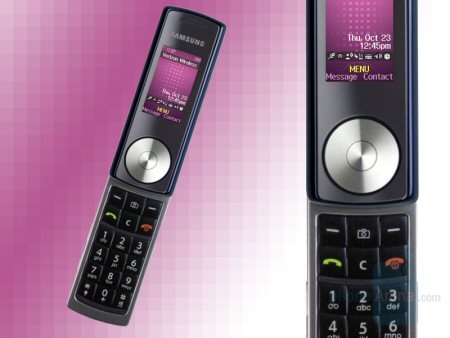 The Samsung U470 (Juke) has surprisingly pretty decent multimedia applications to make this mobile into a music phone, we have not got any specs really on this phone yet but we do know it will have a camera, MicroSD Card Slot, FlashUI Themes and Stereo Bluetooth, the only downside apparently is that this mobile phone will not have 3G networking.
We will keep you posted on the specifications soon as we know, if you get information before us then please do let us know. Samsung if you are reading this please send us one of these phones so that we can give it a hands on review for our readers.
Source – Phone Arena