Motorola i425 walkie talkie phone in two versions: Get yours with Boost Mobile
We all love regular phones but then again we all love something different, and it is these Motorola i425 walkie talkie phones which come in two versions that shows there is something different on the market (well when it comes to style that is).
We said two versions because there is the Motorola i425e and the Motorola i425t; they are basically the same but with different styling. Remember back when we had walkie talkies and damn they were huge, well these walkie talkie phones will make a difference when carrying them around in your pocket.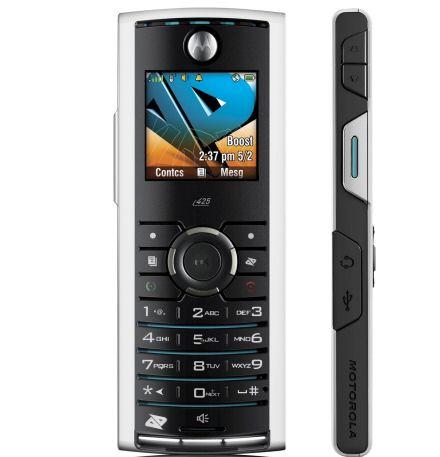 Boost Mobile have just released these on their website and are for sale for a mere $39.99 each, both of these models brings wireless web, Text and Multi-Media Messaging, Yahoo, AOL and MSN Instant Messaging Capable, hell yeah this is Multi-Media Messaging at its best.
Both models also support Java Enabled Games and Applications, Polyphonic and Voice Ringtones, Real Music and Voice-Activated Dialing plus, GPS Enabled, 600 Entry Phonebook and VibraCall Alert.
Check it out via Boost Mobile – i425e or i425t