BT Decor 1200 Corded phone.
Here is the Decor 1200 corded phone by BT in a classy white colour with blue trim; it has a two line LCD display screen with 50 name and numbers memory. The Decor 1200 comes equipped with hearing aid compatibility and hands-free/speakerphone.
The Decor 1200 can be bought from Argos at the highly reasonable price of £17.94, and can be delivered in 2 working days subject to stock availability.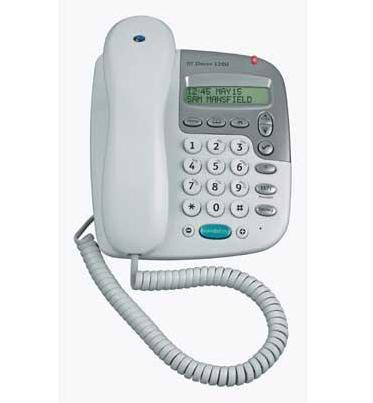 ·         Pre-dialling facility.
·         Recall.
·         BT 1571 network message detection.
·         Touch tone dialling.
·         PBX compatible (pulse/tone/TBR only).
·         Wall mountable.
·         Battery low warning.
For further information and to buy please click here
Subscribe to the Phones Review Newsletter (free) for email updates and news, just enter your email CLICK HERE