Sony Ericsson W910i black offer: 6 Months half Price line rental
Take a look at this fabulous offer on the Sony Ericsson W910i; it's the phone that will change the way you listen to your music. The W910i is a Walkman phone that has something extra that the conventional, it has Shake control, this enables you to shoot through your play list forwards and backwards with a simple flick of your wrist. Just shake the handset to shuffle and select random tracks; it even has built-in motion sensors to sheer the W910i when playing games. The W910i is a slim slide open handset that incorporates Sony Ericsson's new SensMe technology to create that playlist to suit your mood.
The Carphone Warehouse has a great deal running at the moment with The Sony Ericsson W910i on the Orange Network which offers 500 minutes and unlimited texts per month, 6 months half price line rental, FREE handset, and much more.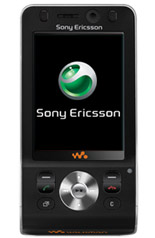 Don't miss out, check out this fabulous off at Carphone Warehouse
Subscribe to the Phones Review Newsletter (free) for email updates and news, just enter your email CLICK HERE