Orange claim that they have the worlds first solar powered Iqua Sun Bluetooth Headset
Orange the UK carriers have just brought out and which they claim to be the worlds first solar powered Bluetooth Headset, so good news as long as there is sun around. The Bluetooth Headset draws its power from the sun which personally we love, go on chuck those crappy chargers away.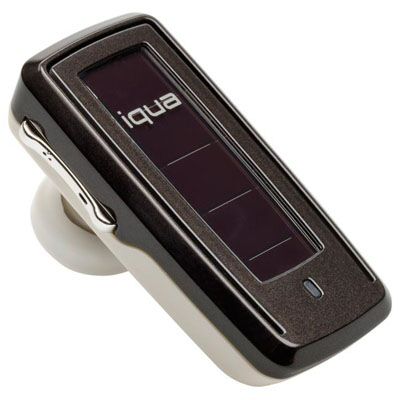 The solar powered Bluetooth Headset called the Iqua Sun was first revealed at the 3GSM event which was held in Barcelona earlier this year, the headset looks the same as any old ordinary looking headset but this one obviously likes the sun better than the normal charger.
The Bluetooth headset weighs 14 grams and will give you 9 hours of talk time and 200 hours of stand-by, it is also apparently compatible with a range of handsets for example the Apple iPhone and many more.
Do you want one? Well if the answer is yes you will have too part with £50 (€75/$100), Orange will be exclusively offering this mobile phone accessory until February.
Source — Reg Hardware
Sign up to the Phones Review Newsletter (free) for updates and news CLICK HERE