BlackBerry Pearl 8120 with GPS and WiFi gets noticed on FCC: You cannot hide
The sexy and new BlackBerry Pearl 8120 gets noticed on FCC, yes it has been spotted on FCC's website and what makes this so different to the GPS-enabled BlackBerry 8130 is that this new BlackBerry Pearl 8120 has had the added benefit of WiFi.
The upcoming super cool Blackberry Pearl 8120 will not only have a GPS receiver but it will indeed have WiFi support, so will this hit T-Mobile which will allow you to use WiFi hotspots using their HotSpot@Home service, ok no 3G but who cares you do not need that for your daily routine do you now.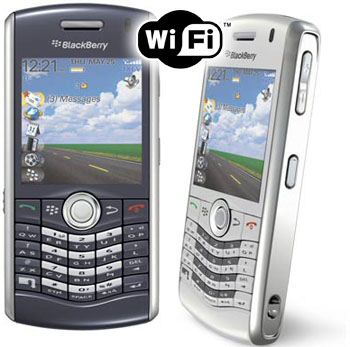 The phone also has Bluetooth A2DP, 3.5mm headset jack and a microSD memory slot.
Source — Phone Scoop
More Info – FCC
Sign up to the Phones Review Newsletter