Binatone Big Button 510 Single Home Phone in black and silver
Here we have the Binatone Big Button 510 named so for its large buttons, the perfect home phone for the visually impaired. The Big Button 510 is black and silver and has some great features which include, Digital cordless DECT, up to 9 hours talk-time hours, up to 100 hours standby time, 10 call log, 5 last number redial, and much more.
The Binatone Big Button 510 is available from Argos for the great value price of £19.86 and can be delivered usually in 2 working days, or reserved for store pick up subject to stock limits.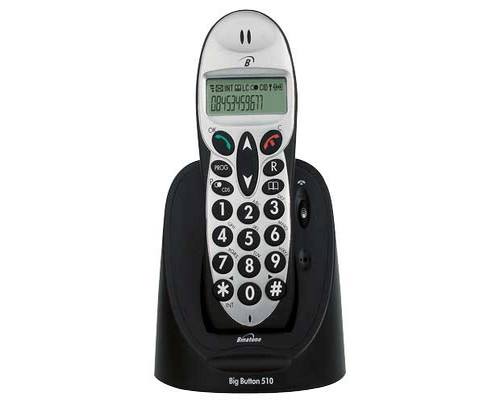 ·         Caller ID.
·         8 monophonic ringtones.
·         Ringer volume control on handset.
·         Call timer.
·         2 line monochrome display.
·         Clock.
·         Keypad lock.
·         Requires 3 x 1.2V 300mAh AAA size rechargeable batteries (supplied)
To view further information or to buy the Binatone Big Button please click here
Subscribe to the Phones Review Newsletter (free) for email updates and news, just enter your email CLICK HERE