New Star NX788 mobile phone that has secret hidden Bluetooth headset compartment
Have you ever left somewhere and forgot your mobile phone Bluetooth headset? I know I have on a number of times and going by the picture below this will never be the case anymore. The picture of the phone does indeed look like a Chinese phone but we do not care if it was an alien phone and that is because this mobile phone has a secret hidden compartment.
The mobile phone which is called the Star NX788 has a secret hideaway for your Bluetooth headset which will ensure you NEVER forget you beloved headset, the designer is awesome in my mind because he has designed a small compartment for the Bluetooth headset on the phone itself.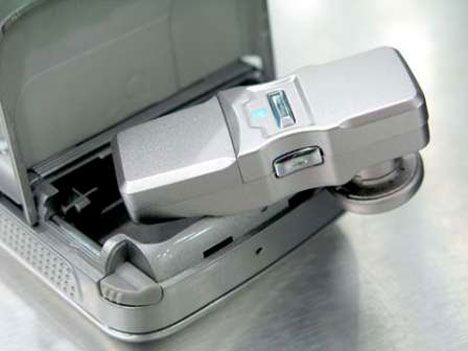 The Star NX788 mobile phone features stereo Bluetooth support (A2DP), dual-band GSM radio, microSD expansion slot, 1.3 MP camera and 2.6″ QVGA touchscreen with a total weight of 110 grams and measures 114×50×18 mm. The size is impressive considering it will house a Bluetooth headset.
This is a fantastic idea and cannot wait to get our hands on one.
Source — uberphones
Sign up to Phones Review Newsletter for email updates – Sign Up