Samsung F700 exclusive to Vodafone so get yours here
Like the Apple iPhone is exclusive to O2 the Samsung F700 is exclusive to Vodafone so get yours here, Vodafone at the moment are letting you register now for your chance to get this smartphone and we can tell you right now that this mobile phone will be ready for sale very soon indeed.
We recommend you register your interest on the Samsung F700 because this mobile phone is very popular to say the least. We gave you the news on the F700 back in September (LINK) but just to refresh your memory we thought we good give you a little run down of why this smartphone from Samsung is the nuts.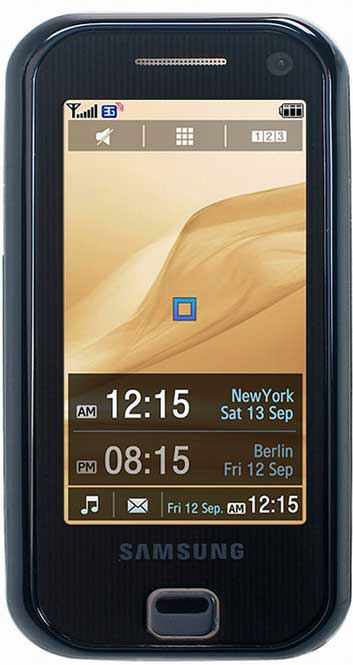 Vodafone have said that the Samsung F700 is the Smartphone to rival all Smartphones and there are a few reasons why, the first is the QWERTY keyboard and the second is the touch-sensitive screen which will open up new areas in the mobile phone world. Ok yes other mobile phones have these features but those other phones are not Samsung.
The style of the F700 looks sleek and sexy and the fact that the QWERTY keyboard slides out from underneath the screen makes this a damn nice phone. Vodafone know that the F700 is an obvious rival to the Apple iPhone and why not, let the battle commence. We all know that Samsung will out sell most mobile phones anyway.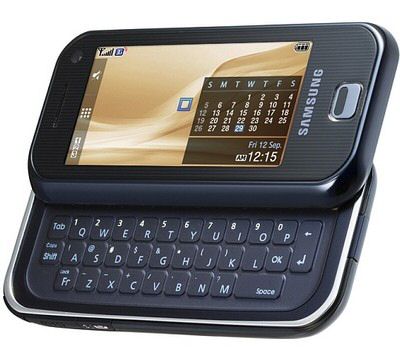 Main Features of the Samsung F700 —
-Exclusive to Vodafone
-Includes BOSE in-ear headphones
-1GB memory card
-Full touch 3.2″ screen
-3mp camera
-Slide-out QWERTY keyboard
-3G
-HTML Web Browser for mobile internet
-Music Player
-3.5GB storage
-Samsung VibeTonz Technology

UPDATE – Samsung F700 totally free with 500 Minutes any time, any network from Vodafone – RIGHT HERE