Samsung D900i from Virgin Mobile with choice of PSP, iPod or credit back
The D900i from Samsung is a super slim slide phone in stunning grey with a 262K colour TFT display. Hidden in the depths of the D900i are some superb features such as a 3 megapixel camera so you can snap those all important moments when they least happen.
You like listening to music so Samsung have provided a built-in MP3 player along with an FM radio so you can listen to your tunes while on the move. The Samsung D900i is also light on the pocket weighing in at only 85 grams and measuring 103.5 x 51 x 12.9mm.
Pick up the Samsung D900i from Virgin Mobile where they are offering it on several tariffs, here is one of them — Virgin – £25 — 18 months, 300 minutes and 300 texts per month, a FREE Samsung D900i handset, and the option of choosing between either an iPod Nano, a slim-line PSP, or £100 credit back.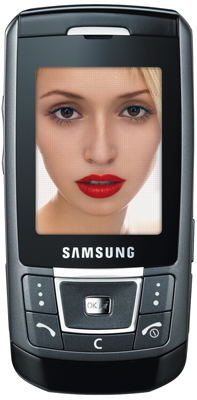 ·         Bluetooth
·         GPRS
·         WAP
·         Expandable Memory
·         Quad band
·         Modem
Nip along to Virgin Mobile and check out their great offers by clicking Virgin Mobile
Subscribe to the Phones Review Newsletter (free) for email updates and news, just enter your email CLICK HERE