Toshiba – follow-up to the G900 super phone the Portege G910 / G920 go FCC:
Toshiba, more known for their laptops than mobile phones probably aren't too familiar with FCC confidentiality agreements, this is apparent as its testing subcontractor left a load of images of the as yet unannounced Portege G910/G920 smartphones in recently declassified applications. Toshiba's unfortunate blunder leaves us an insight into the information about this WVGA follow-up, Windows Mobile 6 Portege G900 is switching from a slide to a clamshell design much like the Nokia E90.
Full spec's on this aren't available as yet, but we've worked out these devices have WiFi, Bluetooth, dual cameras, are tri-band GSM 900/1800/1900, and are powered by a Qualcomm processor with as yet undefined speed.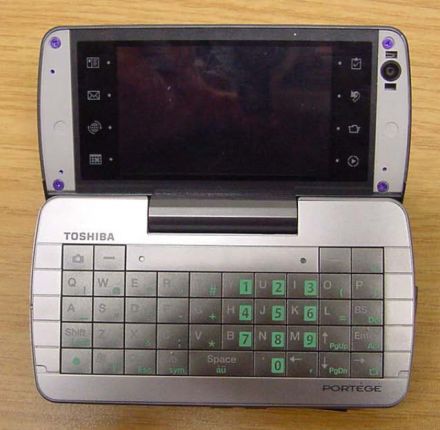 Source — Unwired View
Subscribe to the Phones Review Newsletter (free) for email updates and news, just enter your email CLICK HERE