Stealth SIM Universal Unlocker for the iPhone: The only product that will unlock it
This goes out to all you that want to unlock the Apple iPhone, Stealth SIM is the one and only product that will allow you to unlock your sexy Apple iPhone (Oh yes no more contract).
This new setup will unlock all releases of the Apple iPhone including European and North American version 1.1.2 OTB (bootloader 4.6) phones. So far software unlocking for iPhones with firmware v1.1.2 and above are quite resistant to software unlocking efforts.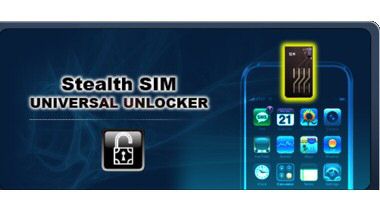 A new source code which has been released by the iPhoneDevTeam for their AnySIM software unlocking solution which obviously in the hope of getting new and fresh perspective on circumventing software-based obstacles to unlocking iPhone v1.1.2 firwmares.
The new Stealth SIM is a pretty cool idea, but of course it is totally your choice if you wish to use it. It does not need any modification of the base band on your phone and is apparently the safest way to unlock your iPhone.
Many people have tried to unlock their phone and made the warranty void which basically means you have wasted a phone, well with Stealth SIM if you need to utilize your warranty all you need to do is simply restore your Apple iPhone firmware with iTunes and follow Apple's warranty policy.

Will you use this to unlock you iPhone?
Check the site out here.
Get Phones Review delivered by email for news updates — Get our newsletter