Stay in touch your buddies from your BlackBerry with TwitterBerry
You'll be all a twitter because finally the real Twitter client is now available for the users of BlackBerry phones. There will be no more sending SMS's or even instant messages to reach Twitter. This is the real deal, and what is more is it isn't just for posting those 140 character updates.
TwitterBerry also lets you track your friend's activities too; forget other corporate techno-speak, with Twitterberry the BlackBerry brigade can begin to rock.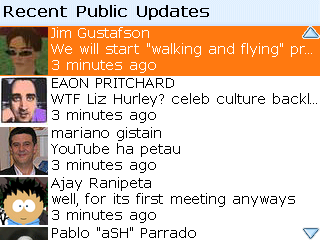 Source — jkOnTheRun
Subscribe to the Phones Review Newsletter (free) for email updates and news, just enter your email CLICK HERE