Rampant iPhone sales in UK confirmed by O2 CEO
According to O2's top guy the iPhone is the fastest selling mobile device in the carrier's history. O2's CEO recently paid a visit to Cupertino California to give them all a "well done pat on the back" over how well iPhone is doing in Britain.
O2's Matthew Key spoke to Steve Jobs saying that O2 should move around 2000 iPhones by January's end. Key told Jobs, iphone spurred high data usage rates on the UK network with iPhone users using in excess of 25MB per month, which means O2's data revenue, has grown immensely. This means that it is becoming fairly obvious that O2 will pick up the 3G iPhone on its release next year.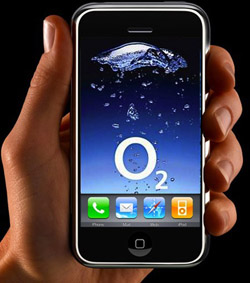 Source — MocoNews
Subscribe to the Phones Review Newsletter (free) for email updates and news, just enter your email CLICK HERE