Motorola EQ7 is great for mobile phone music: Wireless Hi-Fi Stereo Speaker
Do you want to listen to high class music? Something that has quality, Wireless, Hi-Fi and Stereo combined. Then think about the all new Motorola EQ7 Wireless Hi-Fi Stereo Speaker.
This is world class acoustic stereo sound which works wirelessly via Bluetooth, and we all know many phones have Bluetooth. When you use this device you will get pure, full, rich sound plus you can take calls over the high-quality speakerphone with a powerful built-in microphone.
The Motorola EQ7 Wireless Hi-Fi Stereo Speaker is highly portable and has a tuned-ported enclosure, four aluminium dome Odyssey® transducers driven by powerful neodymium magnets.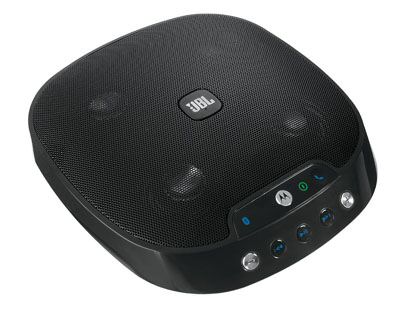 The superb rich bass and smooth response will have you smiling thanks to the clear out to 20kHz, The class 1 Bluetooth® wireless connection delivers up to 100m/330ft of range¹ for true wireless freedom, you can use this device to make and receive phone calls with the integrated controls.
You can use this EQ7 either with the AC power adapter or four AA-batteries, you can connect to you mobile phone using Stereo Bluetooth (A2DP).
The EQ7 is expected to become available in Q2 2008. For more information regarding pricing and product availability in your region, please contact your local Motorola representative.