Nokia N93i mobile phone on Orange at the Carphone Warehouse
Here we have the unusual stylish N93i from Nokia who have taken the N93 and transformed it to a slimmer, smarter, and lighter mobile phone. The Nokia N93i isn't just a mobile phone; it's a mobile "video camera" phone. The N93i even resembles a camcorder as you twist and flip the colour screen, and can record approximately 45 minutes of DVD like quality footage on 1GB memory card.
The Nokia N93i has Adobe Premiere Elements 3.0 so you can edit your video footage, and you will receive a full version of the software for your computer, or you can simply connect the N93i straight to your TV and view on a large screen.
Apart from video the N93i can also take snaps with its 3.2 megapixel camera with 3x optical zoom and Carl Zeiss optics. You also get email software, music player, FM radio, 3G, Bluetooth, WiFi and infrared connectivity.
Currently the Carphone Warehouse has the Nokia N93i with Orange and a tariff of Dolphin – £35 — 18 months, 500 minutes and unlimited texts per month, Orange Wednesdays, and FREE one month's insurance.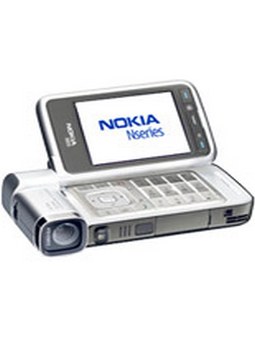 Faster data with GPRS
Bluetooth
Works in USA (Tri-band)
WAP
Camera phone
Music player
FM Radio
Polyphonic ringtones
Colour screen
Picture messaging
Vibrating alert
For more information or to purchase the Samsung F300 please visit the Carphone Warehouse
Subscribe to the Phones Review Newsletter (free) for email updates and news, just enter your email CLICK HERE