Apple iPhone used as webcam: Streams video over Wi-Fi
Got to hand it to these people that come up with new Apple iPhone apps, well go on then hand it to them, Ecamm the Mac developer people posted not so long a go the sneak preview of the ready for it "iPhoneCam".
What is the iPhoneCam? Well to break it down in simple terms, it is an application that uses your Apple iPhone's camera as a cool wireless Mac webcam.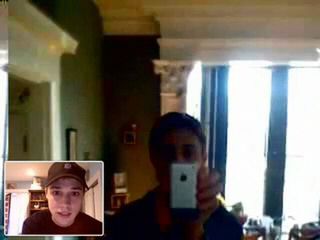 This new app will allow you to stream videos from your iPhone device over its Wi-Fi to any Mac video application which includes Photo Booth, Skype or even iChat.
There are many apps for the Apple iPhone and we do know there will be many more to come.
Source — TUAW plus watch the video here
Get Phones Review delivered by email for news updates — Get our newsletter