Indian poor have been alerted via SMS concerning availability and supply of food
What better use is there for today's technology than that of being able to help improve the lives of the needy, and this story sets that into place perfectly as it involves SMS being used by regional government in India to alert those in need about the availability and supply of food to those of the Public Distribution System.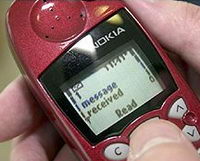 The Chhattisgarh government will provide 35kg of rice per month to each family at a rate of Rs 3 per kg, and when it is available at the food distribution center they will alert the registered families via SMS.
This scheme is to begin on January 16th and will take in approximately 3.4million families, that's roughly 60% of the 20.08million population, while as from January 26th the SMS facility will be provided.
Source — 160characters
Subscribe to the Phones Review Newsletter (free) for email updates and news, just enter your email CLICK HERE