Apple iPhone SDK key out in the open: Top secret iTunes code
Psst come here and listen, you listening carefully? Someone has leaked out some information that is top secret for the Apple iPhone. Apparently the Apple iPhone SDK key has been leaked; yes the SDK key out in the open.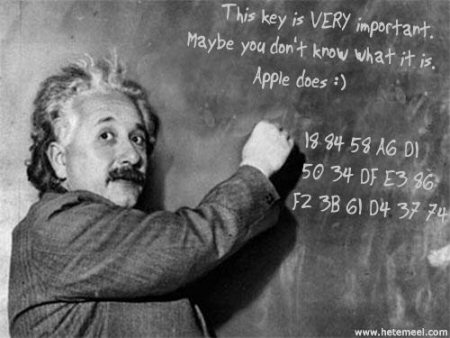 Ok for those who do not know what the SDK key is we will tell you, it is a top secret code that iTunes use to verify applications for the iPhone.
So this is why it is top secret, this all means that say someone codes a homemade application of their own and then somehow manages to implement the SDK key, it could in return be possible to load the app onto your iPhone and get this, without unlocking your device.
Phones Review Personal View — We are not sure if all this works and if the SDK key is the real deal, but trust us someone will no doubt let us know. What do you think? Oh yeah is the code on the picture above good or not?
Source – The Boy Genius Report