Sprint and Clearwire agree terms on roaming customers on WiMAX
Clearwire and Sprint have agreed on how both companies will handle roaming users between their WiMAX networks announced Ben Wolff, COE of Clearwire.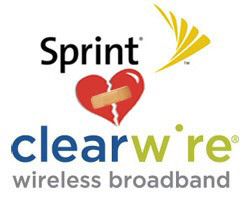 A report from Reuters says the WiMAX double has "agreed on common network architecture in order to make it possible for their customers to roam between both networks."
Presumably, this agreement will allow Sprint and WiMAX to breack up the States into WiMAX market-halves and with each company servicing their customers in their respective areas. Thus allowing WiMAX users to roam between networks when needed, which will result in creating a nationwide WiMAX cover.
So this deal should make Sprint one of the premier mobile broadband suppliers in the USA; that is once it launches.
Source — MocoNews