Nokia; 2 Nseries handsets to be launched at Mobile World Congress
Nokia is expected to be revealing 2 new mobile phones at the Mobile World Congress, and any guesses at which one's they'll be? How about the Nokia N96 and Nokia N78. So, the N78 is Feature Pack 2 powered, and has a 3.2 megapixel camera, while the N96…that's an N95 8GB with DVB-H with S60 Edition feature Pack 2.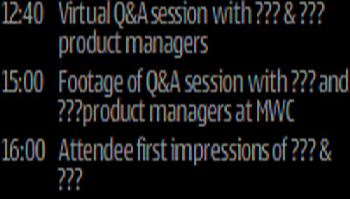 Nokia launched a total of six mobile handsets at 3DGM last year; anyone thinking Nokia may do the same this year?
Source — smstextnews