Possible waterproof handset coming from Sony Ericsson
The old waterproof handset is no stranger to Sony Ericsson's Japanese division; however for the rest of us they are somewhat scarce. But a few images have sprung up on SEfanatics which seem to intimate a new model from Sony Ericsson, and one that's not destined for Japan.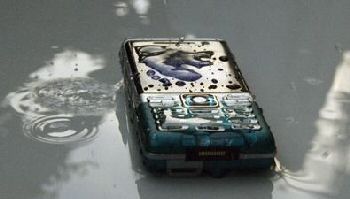 Well, agreed the images could be SE showing how to kill one of their handsets, but that is doubtful and leads one to believe it is testing a waterproof model for the global market, and hopefully it will be intro'd at MWC. Actually, the model being shown sports a Cyber-shot 3.2 megapixel camera, which could mean being able to take underwater pictures maybe?
Source — SEfanatics