Would you really buy the new Motorola W161? Full specs included
Now I have a dilemma because the Motorola W161 is a brand new phone coming soon, but here is my problem, how the hell can they call this a NEW mobile phone when it is basically the same as the W160 which is last years model.
We will let you argue that one out in the comments area provided below, we would love to know what you think of this handset. Anyway to cut a long story short and trust me it will be short the Motorola W161 is a very basic handset which features a built-in FM radio, speakerphone, and 128 x 128 pixel monochrome display, several Asian and African languages plus predictive text.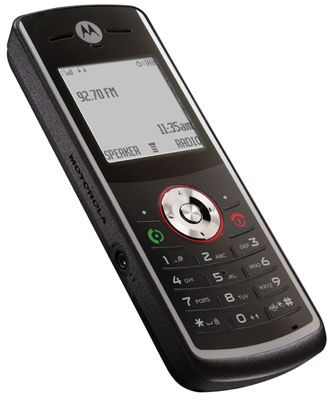 I just cannot seem to get my head around liking this one, sorry MOTO fans. The model will ship this first quarter of 2008, please read the main specs below.

Motorola W161 Main Specs —
– GSM 900 / 1800 – 2G Network
– GSM 850 / 1900 – US version
– Polyphonic (32 channels) Ringtones – 10 preset & Vibration
– Monochrome graphics/128 x 128 pixels Display
– 200 entry phonebook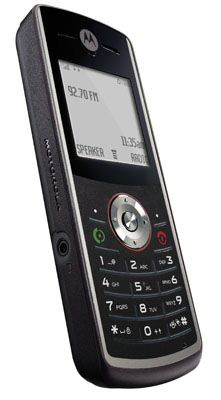 – 10 received, 10 dialed & 10 missed calls (Call records)
– Memory will hold 60 SMS messages
– Oh my god it has not got a Card slot for extra memory
– It has "NOT" got GPRS, HSCSD, EDGE, WLAN, 3G, Infrared port or Bluetooth
– USB v1.1
– SMS messaging ONLY
– No Browser
– Games
– FM radio, iTAP, Currency converter, Calculator & Calendar
– Up to 465 hours standby time
– Up to 9 hours 50 minutes talk time
– 114 x 43 x 14 mm
– 85 grams
Now you have to ask yourself "What am I looking for in a mobile phone? Well all we can say is, if you want a basic phone that just makes phones calls and that's it, then yes the Motorola W161 is the phone for you, but if you are looking for something fancy and cool to show your mates, then we say steer clear of this phone and hide away somewhere till the phone has come and gone.