Nokia Morph Nanotechnology combines art and science: video
The boffins at Nokia's Research Centre working together with the University of Cambridge have created a concept device, this device known as the Morph can reflect their organisational efforts in nanotechnology, and as of yesterday it has been on show at the New York Museum of Modern Art and will be on show until 12th May.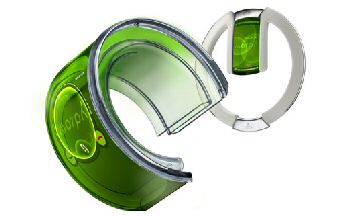 The head of NRC Cambridge UK labs, Nokia, Dr Tapani Ryhanen said: "We hope that this combination of art and science will showcase the potential of nanoscience to a wider audience. The research we are carrying out is fundamental to this as we seek a safe and controlled way to develop and use new materials."
While the head of the Dept of Engineering's Nanoscience group, Professor Mark Welland added: "Developing the Morph concept with Nokia has provided us with a focus that is both artistically inspirational but, more importantly, sets the technology agenda for our joint nanoscience research that will stimulate our future work together."
Ok, I could go on to dazzle you with my abundance of scientific knowledge explaining this nanotechnology, but I'll simply leave you to watch the video, (mainly because I haven't an abundance of technical knowledge with the nanotechnology arena) But the concept sure looks cool.
Source — nokia