1000 hours of iPhone Stopwatch and after that? Video
Ok, not sure what drove this kid to run his iPhone stopwatch for 1000 hours, maybe he thought it would implode or something, or a cuckoo come popping out, who really knows? Anyway he decided to let it run for 1000 hours just to see what would happen, but interesting to watch the last few seconds tick away with anticipation.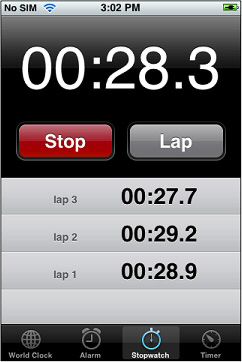 So, if you want to know what happens…watch the video.
Source — daringfireball