Virgin Mobile and Tata Teleservices launch Virgin Mobile India
Tata Teleservices, part of India base Tata Group joined hands with the Virgin Group to launch Virgin Mobile India, the first nation-wide youth focuses mobile service and the first CDMA service with all users on RUIM SIM mobile handsets.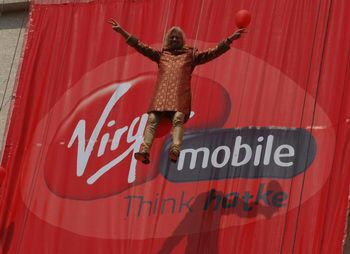 Although Virgin Mobile doesn't actually own the infrastructure they won't be calling the service MVNO as virtual operators are not permitted in the world's mobile phone market. Virgin Maga-man Sir Richard Branson therefore calls the joint venture "a brand extension" plan. Both Tata Teleservices and Virgin Mobile will have the freedom with still work with other partners and enter into other agreements. As a result this could mean Sir Richard could launch another Virgin mobile operator with maybe a GSM carrier in the future.
For official PDF press release go here
Source — moconews