Verizon Launch: 1st SlideShow Available for Get It Now Handsets
The first SlideShow application has been launched by Verizon and the mobile content provider Viva Vision for users who have the Get It Now enable handsets. Its called the Car and Driver SlideShow which of course shows you content from their magazine.
For $4.49 per month you will be able to receive 100 images each month of the latest concept cars, speed vehicles and automobiles. The images will be refreshed each week and they come in seven different categories which include, Concept Car, Hot Cars and Editors Picks.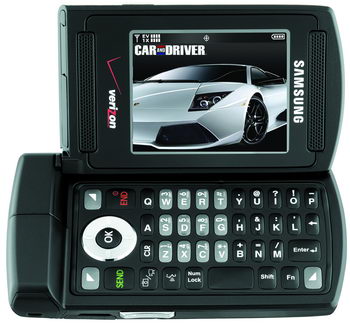 I'm not sure whether people will be jumping at this opportunity, but nonetheless its still a good idea.