Video Demo: Turn your Apple iPhone into DJ Mixing Deck using MixMeister Scratch
Oh I am loving this and I am going to get myself on the list, what the hell am I going on about you may be asking. Well welcome to the world of MixMeister Scratch.
To break it down in simple terms this new program will allow you to turn your Apple iPhone into DJ Mixing Deck, yes your very own music turntable on your iPhone. If you want that club vibe then the upcoming MixMeister Scratch may be just the app for you.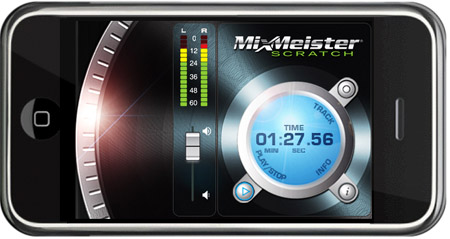 From the MixMeister website: "To get started, just choose from a list of included vinyl scratch sounds and start scratching. Scratch on top of your favorite tracks by selecting music to play from your iPod or iPhone. Then load MixMeister Scratch while the music plays and you can scratch on top of your music and adjust volume of the music in real-time using the touch interface."
If you want to get your hands on this brand new application then get yourself over to MixMeister and enter your details to get on the list. Now please watch the video below and enjoy.
Source – Idiot Toys