100000 downloads of Apple iPhone SDK
Apple's iPhone seems to be dominating the media these days, and with good cause I suppose. Today, Cupertino announced that 100,000 downloads had been done of the Apple iPhone SDK. Having said that, don't expect to see 100,000 iphone applications suddenly appearing as most probably won't every make an iPhone application.
Still not a bad result, quite impressive really; so say only 10% of those 100,000 downloads were more than likely developers, and lets speculate half of them actually generate an application for the iPhone that gives us 5000 iPhone apps to look forward to.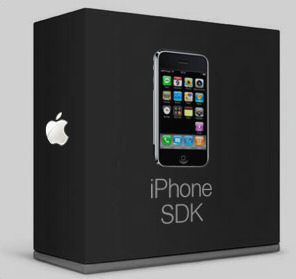 I think it's fair to say the iPhone is going strong at present, and maybe sometime in the future we'll be seeing more native apps for the Apple iPhone than maybe for some of the more established platforms such as Symbian. Just a point of interest, there are 8,736 commercially available 3rd party Symbian applications available as from 31st December 07. Probably be numerous useless apps appearing for the iPhone but in-between them there may be a gem or two.
Source — prnewswire