Heart Shaped Gaming Phone Concept for Kids
This mobile phone is great for kids, it can transform into a heart shaped games console at the flick of the wrist.
It has been designed by Sung-Kyu Nam and it is aimed for the five to six year old age range, so if they need to get hold of their parents whilst they are playing they can.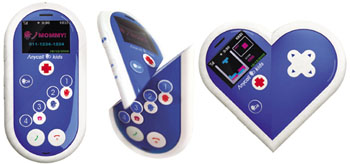 It is presently a concept device at the moment but I wonder if some Chinese company will release the real thing some time in the future.