LG Rumor re-launched in green by Sprint
Sprint seems to have been looking for a colour it hasn't used very often one the Scoop and Rumor spectrums, and that colour appears to be green, although not much else has changed for this re-launch.
All the original feature continues over from the black and white versions of the LG Rumor including the lack of EV-DO, but there is the MP3 player, the 1.3 megapixel camera. I'm thinking that maybe Sprint has shoved out this green version to tie in with St Patricks Day maybe!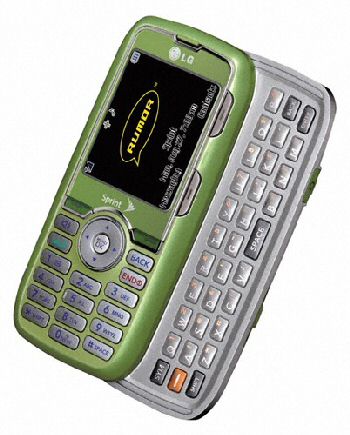 So if you happen to be in an Irish type mood and fancy a touch of green, you can grab the LG Rumor in green in Sprint stores one a two year contract for $49.99 after rebates.
Source — newsreleases.sprint