Griffin holster for the Apple iPhone in Elan form cork
Griffin manufacture many products for the Apple iPod and iPhone, and as an iPhone can represent a high investment for most they want to look after it and make sure it is protected. Accidents happen, people drop their phones, and if you've fork out say $400 for an iPhone and you drop it you wouldn't be too pleased. So what is needed is some quality protection such as a Griffin Elan form iPhone holster.
Griffin's Elan form Cork holster offer protection which is unique and different, here are just a few of the great features:
– Easy access to multi-touch display, ports and controls
– Includes static peel screen protector and premium cleaning cloth
– Protective polycarbonate inner shell surrounds and shields your iPhone
– Easy installation: just put your iPhone in the top casing then snap the back into place. To open the case, insert a coin into the notch in the bottom corner and gently twist.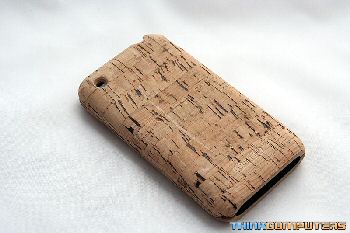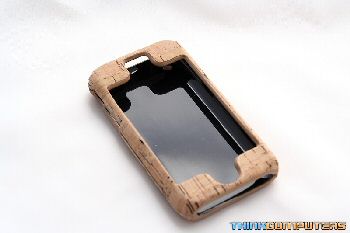 Griffin holsters for the iPhone are great, you see exactly what you are getting as their packaging is clear, and as the name says the Elan Cork case is just that, it's not plastic it's real cork. It's really quite unique as you will be hard pushed to find another Apple iPhone holster out there made in real cork. However, if the holster was completely constructed of just cock it wouldn't act as much protection would it? So the inner skin of the cork holster is made of protective polycarbonate so it is solid; combined with the cork and your iPhone should be quite safe when dropped.
Source — thinkcomputers