Jog and get fit via Mobile Phone Concept
A jogging concept by the FIT was designed to make jogging a pleasant experience, however totally unaware that the same design was also conceptualised by Samsung designers with the name Samsung myCoach which offers a personal training program with the mobile handset which can be attached to the arm thus making your hands free as you jog.
Samsung's myCoach tracked and made the user aware of their heartbeat while the device incorporated a music player and Bluetooth connectivity along with a digital camera. However FIT have taken this concept a step further with the addition of a personal computerised trainer which gives fitness plans, dietary list, calorific burn, and videos of professional training techniques. This personal technique is made possible via a sensor chip which is attacked to the arm.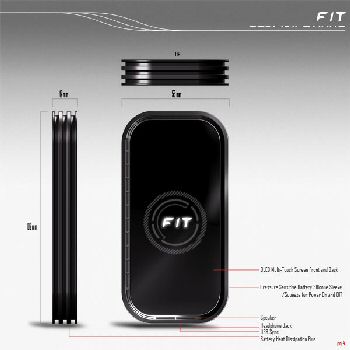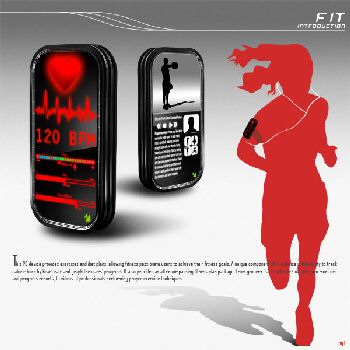 FIT can make a jogger's morning run a pleasurable one; it has a built-in music player along with a huge 80GB flash drive, dual-core processor, hydrogen battery, thermal cooling, USB connectivity. The FIT has two large OLED displays with multi-touch sensitivity, and can display a user's entire fitness list; each screen operates independently thus allowing the user to view their personal fitness chart on one while the other shows your music list and control functions. The FIT is constructed from soft silicone material and measure just 102 x 84 x 12mm.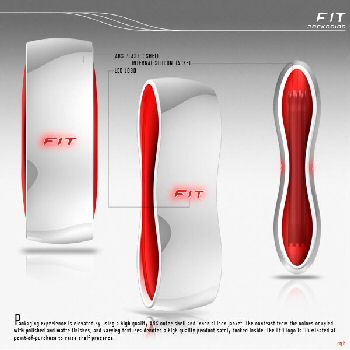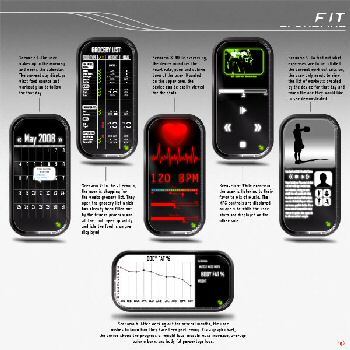 Source — hardgeek